Iron Sculls Co (SPA), in Sinestesia, with camouflage costumes and gas masks, show identical image without any gender differentiated or personal roles. They carry a strong physical quality and technic by being both strong and soft at the same time; with full body strength, flexibility, mindful presence and contentment. We could catch some differentiated moves of dancers which are visible without masks at the end of the performance as a Hip-Hop battle in a harmonic, respectful atmosphere. Indifferent costume, choreography and dramaturgy make the piece like a smooth flowing wave on the stage throughout the performance. Light design supports main focus and the story behind the piece, "a post-apocalyptic world where, through experimental dance, a group of survivors is formed and begins a journey toward safety", in their words.
Purple Dance Festival, Berlin, Germany, January 2018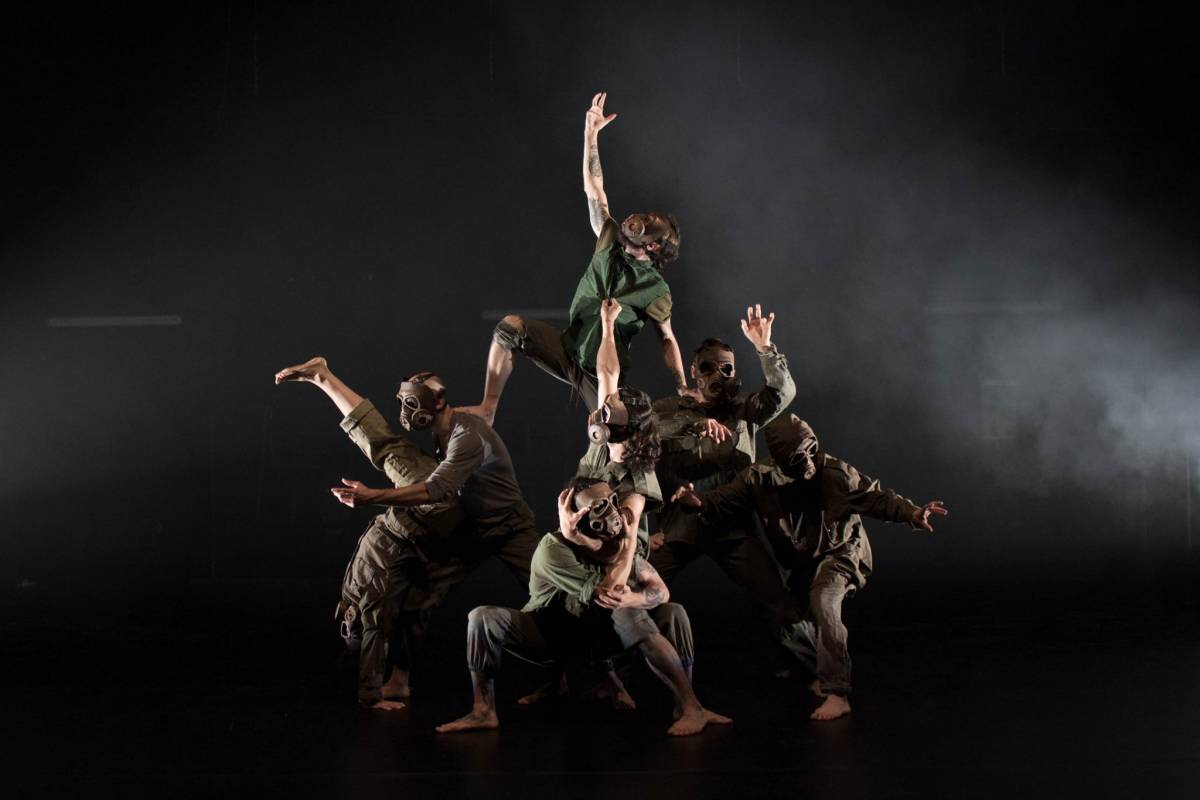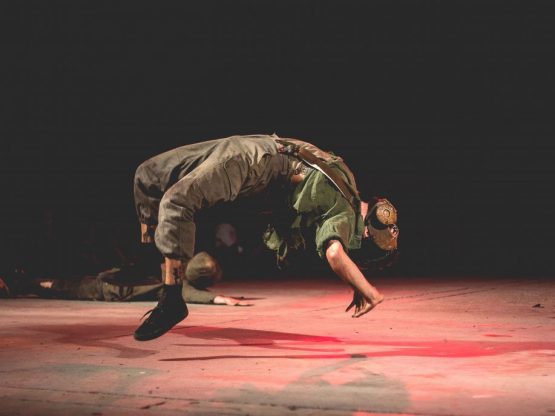 Direction & Choreography: Iron Skulls Co.
Premiere: June 7th, 2014 at "FACYL Festival", Salamanca, Spain
Performers: Adrián Vega, Facu Martín, Héctor Plaza 'Buba", Diego Garrido, Moisés' Moe", Luis Muñoz, Agnés Sales
Lights: Petar Tanev
"This dance writing series has been produced during my research fellowship in HAU Hebbel am Ufer in Berlin and published on Gaia Dergi. This particular writing has been published on February 2018"